Canadian Glacier Maps, 1950-2000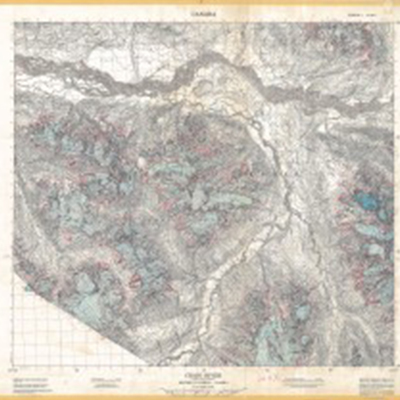 For this straightforward project Environment Canada asked the Historical GIS Lab to help it convert a library map collection into digital form.  Several hundred large paper maps, created between the 1950s and recent years, depict the changing extent of glaciers in the Canadian north.  The Historical GIS Lab used its wide-format scanner to capture 400 dpi images of the paper maps, then georectified them to allow for overlay analysis or other use in a GIS.  A key objective of this project was to preserve these rare maps in an electronic format, to protect their content in case of loss or damage and also to make them more easily available to researchers.

This project required the following tasks:
scan large annotated topographic maps
georectify images
Northern Great Plains Land Use, 1920-2000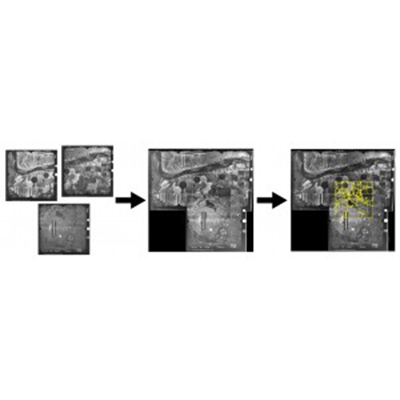 This project is part of the Great Plains Population and Environment Project and Andrew Dunlop's Ph.D. dissertation research.  To compare changing agricultural land use on either side of the Canada-U.S. border during the 20th century, Dunlop collected aerial photos from the archives dating as early as the 1920s.  Brining the land cover revealed by these photos into a historical GIS allowed him to track evolving land use patterns across 80 years at sample sites in Montana, North Dakota, Alberta, and Saskatchewan.
This project required the following tasks:
scan aerial photos
georectify and mosaic images
digitize land cover polygons
classify land cover and land use
key in attributes
analyze HGIS data
cartography
Saskatchewan Métis Traditional Land Use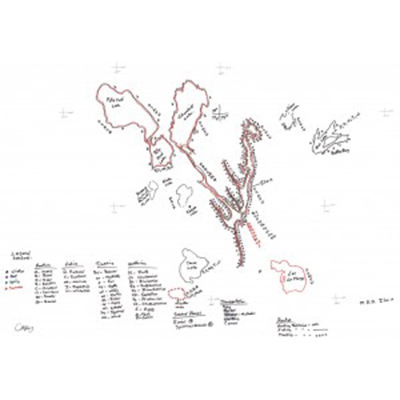 As part of a Traditional Land Use survey, the Saskatchewan Métis Council, collaborating with researchers at the University of Saskatchewan, conducted several hundred oral history interviews with community members about their hunting, trapping, fishing, and gathering activities in northwestern Saskatchewan during the past three generations.  The result was a rich collection of recorded interviews and land use maps.  The research team contracted with the Historical GIS Lab to create a fully attributed GIS that combines information from all of the map material into a single place for cumulative analysis.
This project required the following tasks:
scan large hand-drawn maps
georectify images
digitize map features
key in attributes
train researchers to use the newly created HGIS
Métis Atlas
The editors of a forthcoming atlas about Métis communities in North America contracted with the Historical GIS Lab to create basic cartography and page layout for several dozen plates to be included in the atlas.  Lab staff worked with the individual authors of each plate to create attractive maps and accompanying text and images.

This project required the following task:
GIS data collection
cartography
Great Plains Breeding Bird Survey, 1967-2007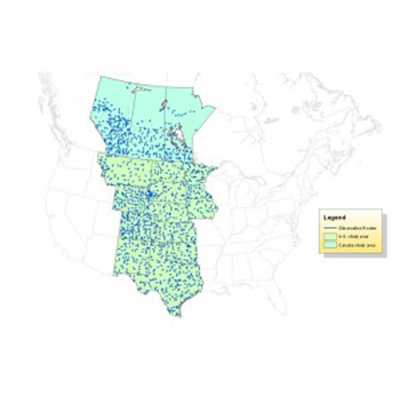 The Breeding Bird Survey has been conducted every year in North America for many decades, providing one of the most expansive and  long-lasting datasets about animal biodiversity in the world.  But, in their most easily accessible form, these data are not simple to map or analyze.  The Historical GIS Lab undertook an effort to make these data accessible and user-friendly for people who want to map evolving bird diversity over the past 40 years.

This project required the following tasks:
convert existing GIS data
process and link existing attribute data
create a user-friendly historical GIS
Southern Great Plains Wind Erosion Maps, 1936-1937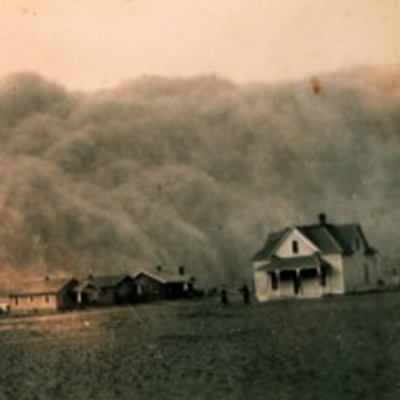 This is a project undertaken by the Historical GIS Lab in support of Dr. Geoff Cunfer's research about the history of dust storms on the Great Plains.  It originated with a remarkable find in the U.S. National Archives Cartographic and Architectural Section in College Park, Maryland.  In the mid-1930s, in the midst of the Dust Bowl, the U.S. government conducted a detailed reconnaissance survey of the hardest-hit wind erosion area on the southern Great Plains.  The Soil Conservation Service created maps showing the soil characteristics, slope, land use, and erosion status of individual farms across some 30,000 square miles.  The Historical GIS Lab converted these archival maps into a fully attributed historical GIS.

This project required the following tasks:
georectify archival map images
digitize map features
key in attributes
mosaic and edgematch separate maps
overlay other maps
analyze historical GIS data
cartography