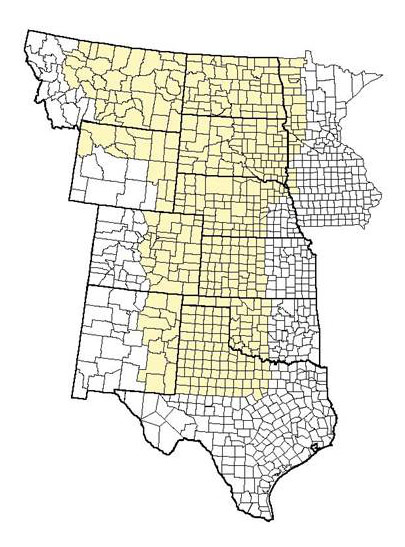 This interdisciplinary research project, funded by the U.S. National Institutes of Health, includes ecologists, anthropologists, sociologists, and historians at four campuses.  Led by Dr. Myron Gutmann, the project began in 1995 at the University of Texas, then moved to the University of Michigan in 2001, where it is now based.  Collaborators are housed at the University of Saskatchewan's Historical GIS Lab, Colorado State University's Natural Resources Ecology Lab, SUNY-Albany's Department of Sociology, and elsewhere.  With nearly continuous funding over the past 17 years, researchers have authored over 50 articles, books, and graduate theses.
Phase I of the project created a database built around censuses of population and agriculture conducted by the United States government between 1870 and 2007.  The database includes many kinds of demographic and agricultural land use information, aggregated at the county level, for all 1200 counties in Texas, New Mexico, Oklahoma, Colorado, Nebraska, Wyoming, Montana, North and South Dakota, Minnesota, and Iowa.
Phase II of the project collected and digitized air photos at 400 sample locations across the Great Plains for 5 time points between the 1930s and 2000s.
Click here to view the Great Plains Project home page.